What are our DaSeT/VoSeT robots and features?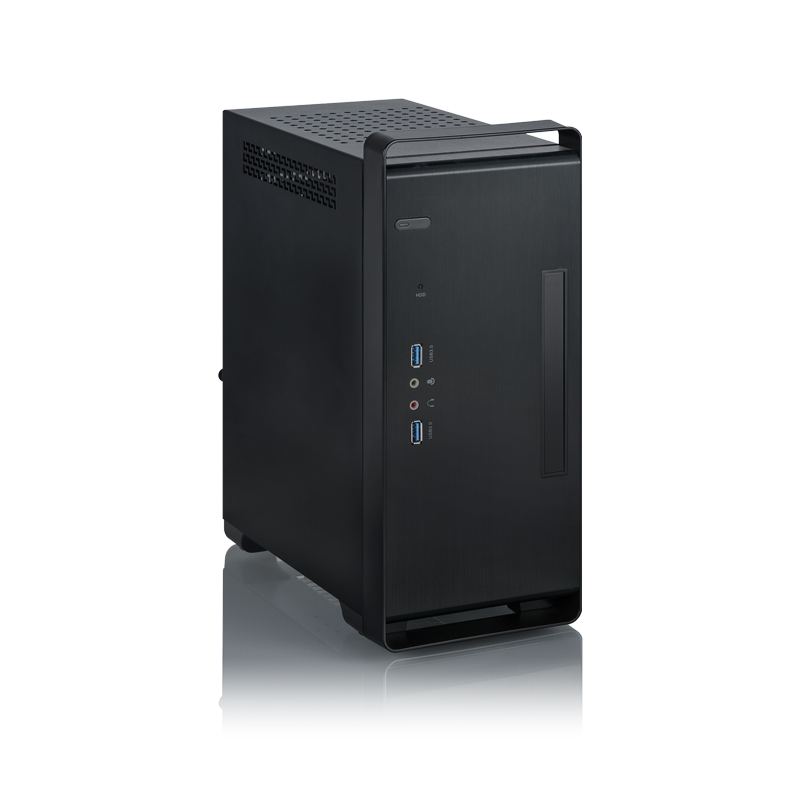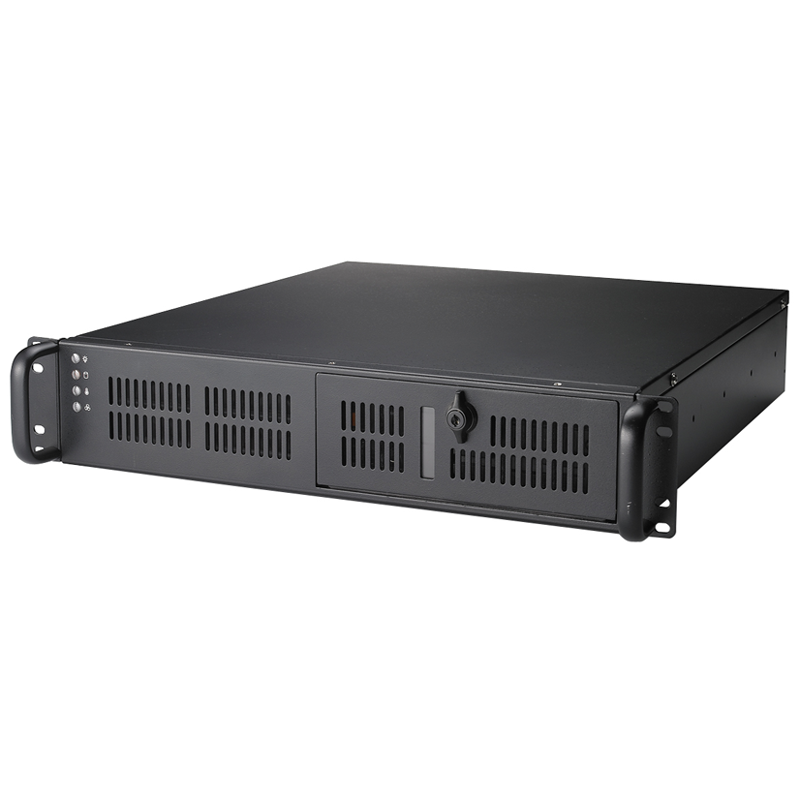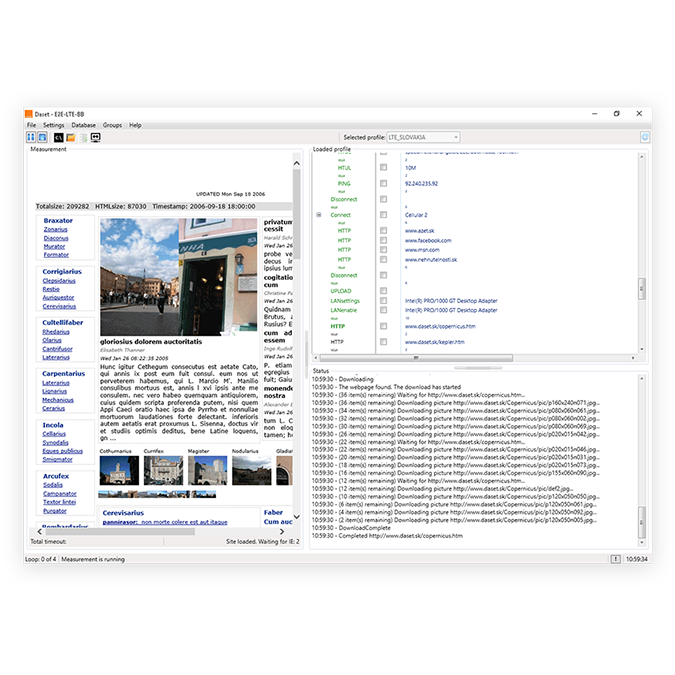 DaSeT Robot
DaSeT robot is designed for end to end tests of data services in mobile networks (2G/3G/LTE) and fixed networks (xDSL/FTTH/private network). Robot can be equipped with 2G/3G/LTE modems, extra network card or extra video card for testing of IPTV and SAT TV services. More than 25 different mobile and fixed services can be tested by this one testing tool in mobile and fixed networks.
One testing tool for data services
Mobile/Fixed networks
Portable robot available
IP TV/ SAT TV
Monitoring of Android Applications
Daset Android App for data tests
Android Application
Android App is developed for data tests in mobile networks for temporary measurements where standard robot cannot be installed. VPN/GIN connection is not needed for connection to central database. Recommended remote connection with TeamViewer Host for
Samsung app
WEB Page tests
HTTP DL/UL
YOUTUBE Video
PING
SMS
SAMSUNG Smartphone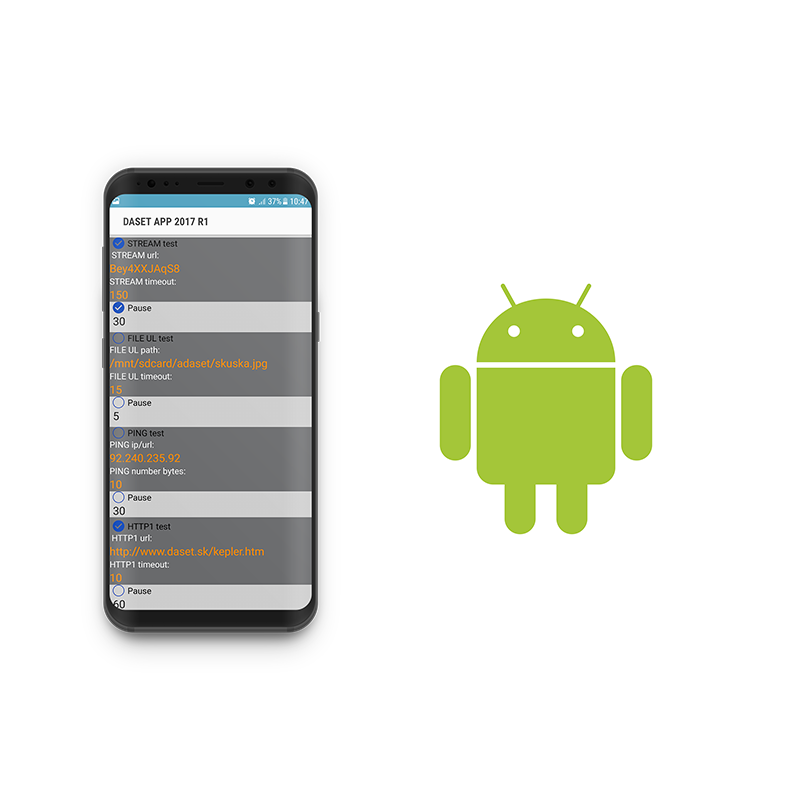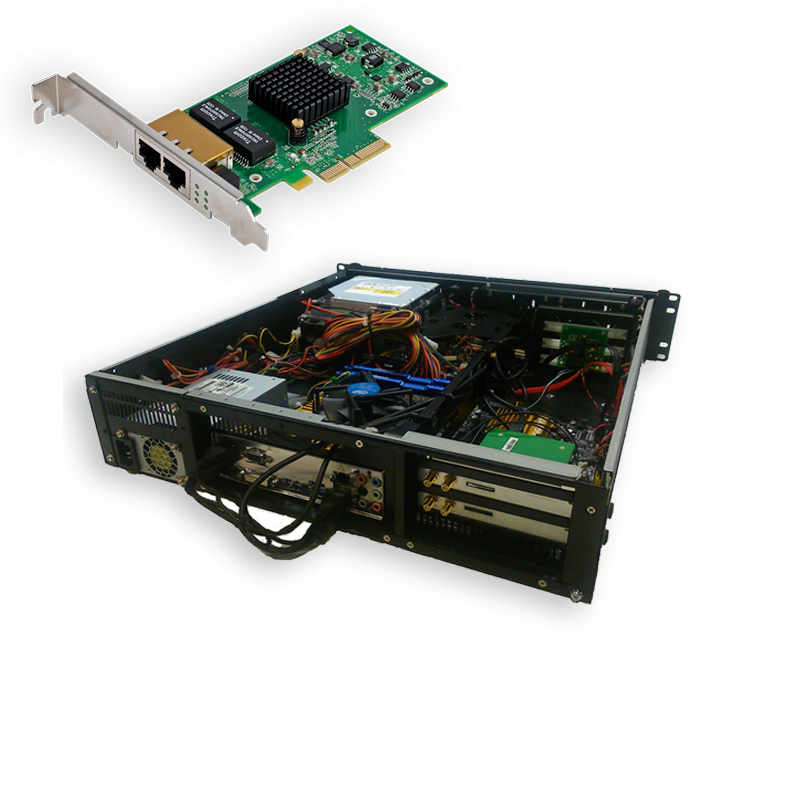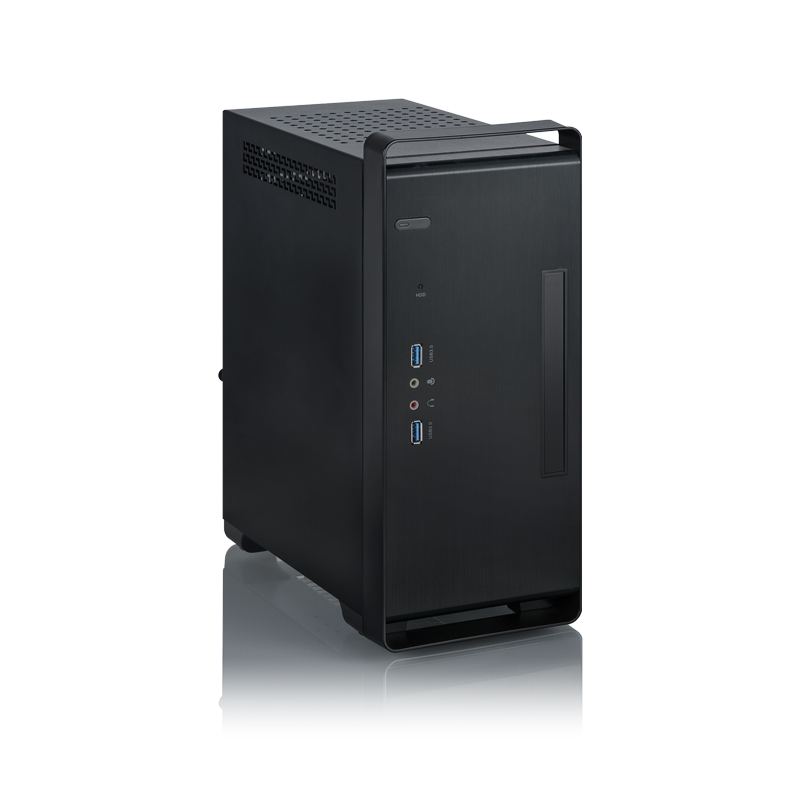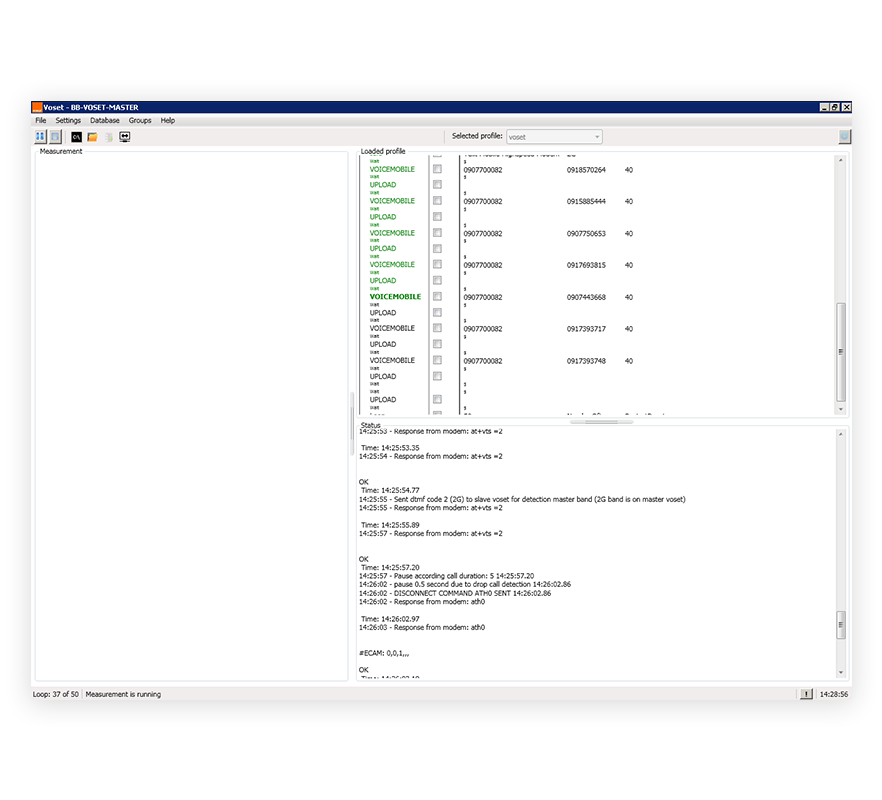 VoSeT Robot
Voset robots can be used for end to end testing of voice services in mobile networks (2G/3G/LTE) and fixed networks (PSTN/ADSL/VoIP), including VoLTE and VoWiFi. Voice tests can be used with PESQ or POLQA licenses for measurement of audio quality.
Basically three tests are supported by Voset robots. Voice call tests, VoiceMail test and IVR (Interactive Voice Response) test.
Mobile networks
Fixed networks
VoLTE&VoWiFi
Voice call
Voice mail&IVR
PESQ/POLQA license
WEB Alarming Tool
The new web Alarming tool is designed to supervise your data, voice and TV services in real time. This new tool is available through public internet and you can use it from your office, home or meeting room. It is secured by SSL certificate.
One screen is enough to cover results from all your DaSeT/VoseT robots. It is easy to check status of your services in four levels and to detect any outage or degradation. This new tool brings changed service oriented view on results. It is not split in according to robots but according to tested services (HTTP, DNS, FTP, SMS, etc.) or networks (2G/3G/4G/ADSL/FTTH). New tests are added automatically to the Alarming tool.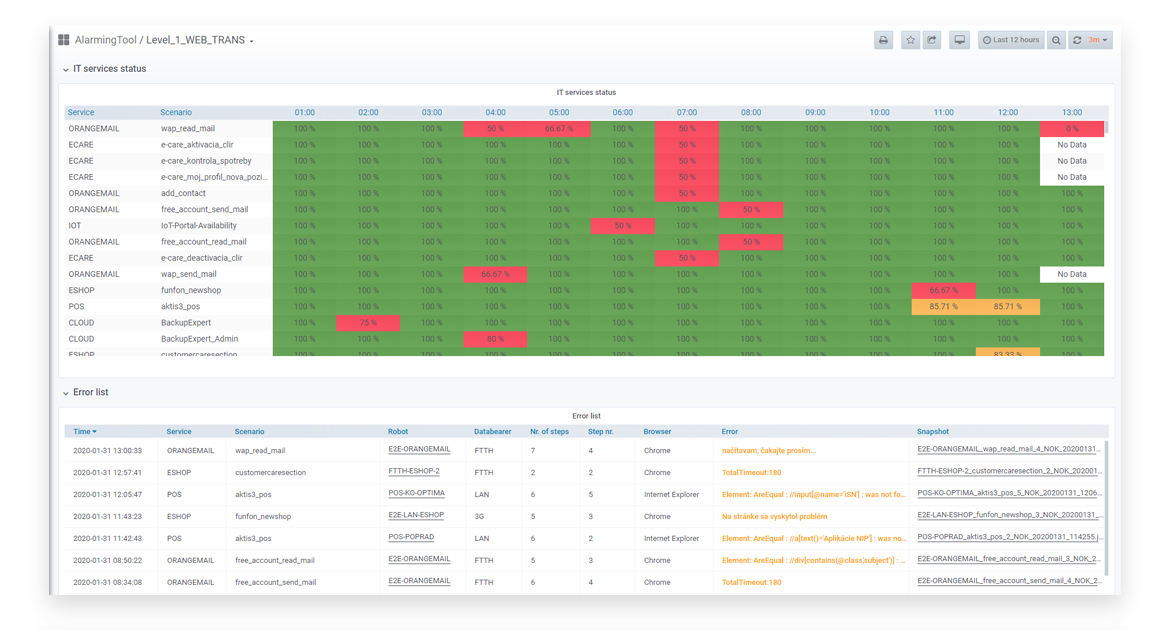 Web Reporting Tool
The new Grafana web Reporting tool covers all features from the current web Reporting tool with enhanced features integrated based on your feedbacks. The new tool provides faster responses with customized home screen and dashboards. The new Reporting tool provides multiple selections for better evaluation of performance based on different robots, APNs or operators. This brings a better performance view on different places or operators with many quick time period ranges and zoom feature as well as map preview of robot locations. Dashboards can be easy shared between registered and unregistered users with an alerting email option if predefined threshold is reached or export to PDF or CSV files.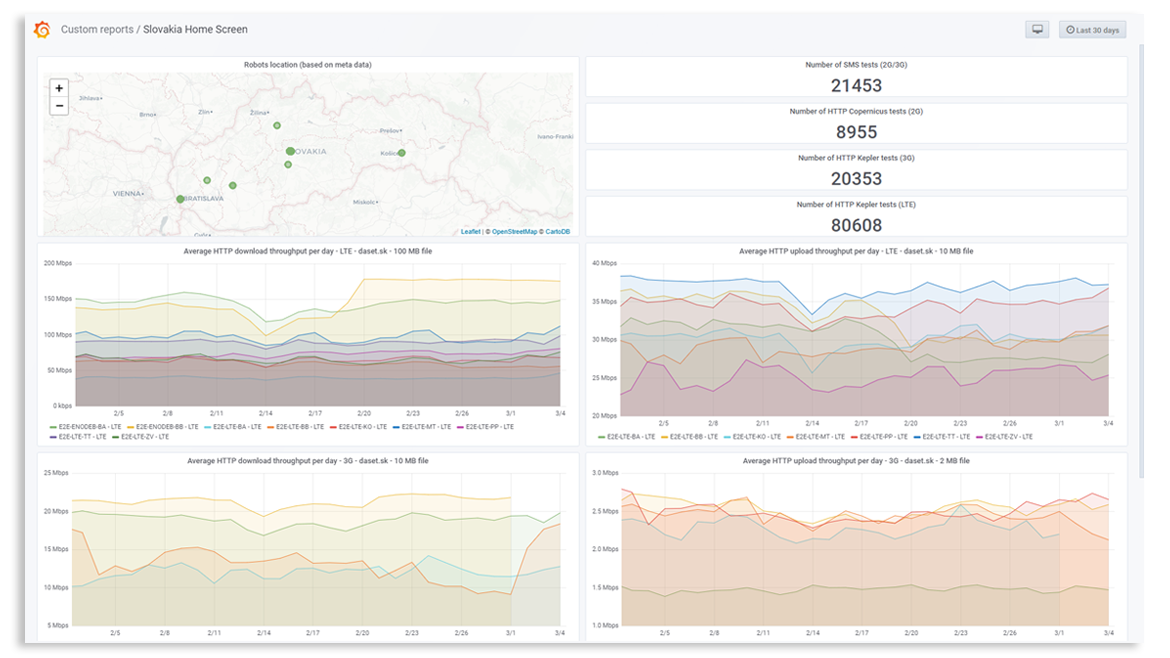 Remote Viewer
The Remote Viewer application is dedicated for real time monitoring in according to test results coming from DaSeT and VoSeT robots. The Remote Viewer provides simple view of tested services with basic presentation of test results and possibility to see all details from selected test including all KPIs. The Remote Viewer provides also possibility to display graphical view of test results with online chart feature, possibility to create service messages and to export test results to the Excel sheet or txt file.